ABOUT US

ONEMAR SA began its activities in 1926 when founded by Dn. Luis Marsili, a pioneer in Argentina on the industrialization of ornamental rocks in the footsteps of his predecessors in Forte dei Marmi (LU) Italy.
From those distant beginnings grew the company slowly and firmly by the hand of its founder, and later his son Nestor Omar Marsili who took over and made the big jump in 1988 with the inauguration of the plant Industrialization Huerta Marbles and Granites Grande, Province of Cordoba forefront at that time in all of Latin America by incorporating technological advances. Following this path of steady growth in 1991 inaugurated a new plant in Villa de Soto (Córdoba Province), granitero heart of Argentina, entrusted with the more elaborate Italian technology plant that saw quadrupled its production capacity expansions conducted in 1998 and 1999.
The year 2,000 ONEMA SA is a leader in sales in Argentina, with a production capacity ranked among the largest in Latin America and a strong track record and reputation in national and international markets.
PHILOSOPHY AND VALUES
Become the benchmark in the Argentine market of marble and granite in the world. Producing and importing marble and granite top quality, as well as being at the forefront of new products that are appearing across the globe.

Make ONEMA SA a trademark in relation to marble and granite in Argentina. Synonymous with quality and continuity from our warehouses can supply all the marble work in Argentina, each province having a distributor of our products.

The values are the same as during the past 60 years have made ONEMA SA what it is:

Honesty • Trust • Righteousness • Quality • Reliability

A company where the word has value, and where from first to last of his employees feel part of it, serving our customers like friends.
ENVIRONMENT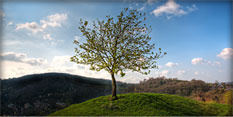 For ONEMAR SA is a priority for the care of the environment, for it uses the most advanced technology in the process of cutting, grinding and polishing of our granite.
ONEMAR SA goes beyond environmental regulations, dedicating significant financial and technical resources such as water purification and recovery, recycling and mud, as well as the restoration of the ecological environment, such as reforestation with native plants, etc. because we believe that the care and respect for the environment is the best investment for the future.